SunGuard fabrics are made of Polyester, which is exposed to direct sunlight and is optimized for various climatic conditions and is not discolored for a long time by "Patent No. 0389049 on a chilly crop and its manufacturing method".
General tarnishing is based on preferential consideration of the shading function rather than the waterproofing function.
However, sungarding fabrics are basic shades! Water-repellent, water-proofing function.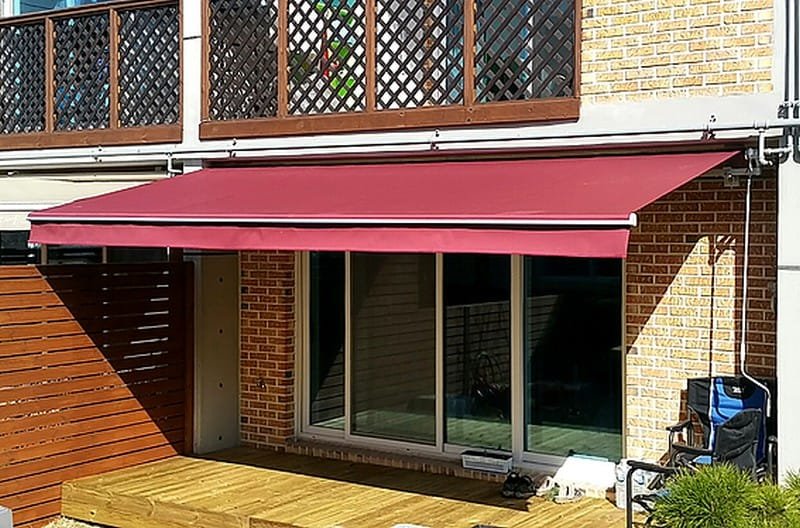 Rain gutters and sidewalks only for sungarding
When installing sungarding, it prevents rainwater from flowing between the wall and the winch.
The side closure is rounded to reduce the risk and prevents damage to the fabric and motor caused by rain during installation.
In addition, it is effective in protecting the ears, so it increases durability.
We are trying to engrave the SunGuard logo on the consumers and to approach them friendly.